When you work with Nora, you create a lasting brand and solid visual identity, and as a Marketing Director, I have the exciting job of helping put her brands in motion and watching them fly.
To get your brand noticed, you need to be clear on four very important things:
.
Who your people are
Where to find them
How to talk with them
What you offer them
Marketing is all about people, and I use my P.E.O.P.L.E. marketing formula to help my clients pull their scattered marketing efforts together into a clear plan that moves their business forward and makes them money. What's great, is this formula works for ANY business — from startup to seven figures.
Use the P.E.O.P.L.E. marketing formula to leverage six high-impact, low cost ways to get your brand noticed:
P – Public Relations
One of the most effective ways to get exposure for your business is public relations or PR. It's effective because people are less skeptical of a story in a newspaper or magazine than they are of an advertisement. Sending out press releases and responding to press requests are two of the easiest ways to harness PR for your business.
Bright Idea #1: Get on the mailing lists for Help a Reporter Out (www.helpareporter.com), PitchRate (www.pitchrate.com), and Reporter Connection (www.reporterconnection.com). You'll receive emails every time they need help, and you'll be surprised at how often you can contribute.
Bright Idea #2: Write a press release on a newsworthy event. Good examples of press release topics include launching a new website, hiring new employees, winning or giving out awards, and adding new products or services. Remember, this needs to read like a news story, not an ad. Create a list of local media outlets to send it to, and check out online press release services such as PR Web (www.prweb.com).
E – Expert Moments
You must establish yourself or your business as the leading expert in your field. Your job is to find or create expert moments for your company by writing articles, getting media exposure, blogging, and speaking.
Bright Idea #3: Take your list of media contacts and pitch them on a series of articles highlighting your product or service. You'll not only reach your target market easily, but you'll also have published articles showcasing you as the expert.
O – Online Marketing
Having a website is critical to the success of your business. Without an online presence – you don't really exist. According to the Pew Research Center, 58% of American consumers research a product or service online before buying. If you're not there, your business is literally invisible to them.
Bright Idea #4: Make sure your website is more than just an online business card. It should speak to your visitors by addressing their problems and positioning you as the only solution. Your website tells your story, and it's the hub of all your online marketing.
Your website should be easy to search and read, fast to load, and simple to navigate. You have only a few seconds to grab your visitors' attention. Speak to them in their language and offer your solution.
P – Partnerships
Partnerships are cross-pollination for your business. Just as a bee travels to many different flowers to pollinate, you can grow your business by networking and partnering with other business owners. It's all about people.
Bright Idea #5: Make a list of businesses that provide a complementary yet non-competing service or product. This works offline as well as online. For example, if you own a dog grooming business, list local vets, pet supply stores, and dog kennels. Contact them and arrange a meeting to see how you can help each other. Perhaps you can offer your clients coupons for the other businesses, and they'll offer coupons for yours.
If you're working with online businesses, you may decide to hold an online event or swap guest blog posts as Nora and I are doing here.
L – Local Marketing
Don't ignore your local area, as it can be profitable for you. It doesn't matter what you offer; people want to do business with others in their community. Plus, it's good practice to support fellow entrepreneurs and the local economy.
Bright Idea #6: Go out and network in person, attend networking meetings, volunteer for a community organization, or partner with other local businesses to grow your reach and exposure.
E – Exceptional Client Care
The last part of the P.E.O.P.L.E. formula helps you hold on to your existing clients and keep them happy. It costs much more to gain a new client than to sell to an existing one, so your time is better spent taking care of those who are already your biggest fans. While loyal customers may demand a higher level of service, they will tell everyone they know about you if you treat them right . . . and they keep buying.
Bright Idea #7:  Communicate via email, phone, or greeting card with your clients through the year, and let them know how much you appreciate them. Offer frequent specials, but ensure you provide plenty of value in between sales pitches. Don't be afraid to offer free samples or services.
I hope you use the P.E.O.P.L.E. marketing formula and seven bright ideas listed above to help you grow your brand and find all the clients you need.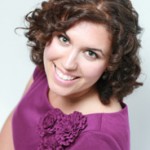 Meet Ally Piper
Ally Piper is an Ideapreneur™ + Marketing Director for small businesses on a mission. She helps her clients bring big picture marketing into focus by helping them turn napkin notes into marketing plans and take advantage of high-impact, low-cost marketing methods to get noticed. Get bright ideas for your business on Ally's blog at http://www.BrightIdeasForBiz.com.