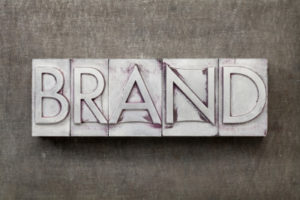 Your brand should be unique enough to be memorable to your target audience. But to get even that first glint of brand recognition, you need to get your brand out in front of people. Creating great branded content, as part of your overall content marketing plan, is a fantastic way to expand your brand reach. Here are some ideas to get you started…
1. Brand your Infographics
We already know visual content marketing gets a lot of attention and people just love, love, love infographics these days. These beautified bits of information get read, shared, saved and referenced all over social media and the web. Be sure your logo is stamped in a clear, readable place and use your brand colors to really showcase your branding throughout.
2. Brand your Inspiration
Your brand identity manager or a skilled graphic designer (who is familiar with your branding, of course), can create cool, funny and/or inspirational quotes on a background of your brand colors, stamped with your logo. Choose quotes and themes that interest your target market. Post your placards on LinkedIn and Facebook to get more brand attention.
3. Brand your Business Cards
This may sound like an obvious one, but you might be surprised how many professionals hand out generic business cards. Now that's an easy way to get tossed in the trash without a second thought! Try a unique shape or a standout shot of extra flair to get your prospects' attention and hold it long enough to ensure they'll reach out and get in touch later.
4. Brand your Services Packaging
We all know great packaging helps a product go from shelf to cart, but did you know you can brand your services like products, as a service-based business? On your website, feature each of your services as a clickable "package deal" complete with your branding front and center. In person, hand out postcards or branded three-dimensional objects as symbolic versions of your services. Prospects will love your clever "packaging."
5. Brand your Videos
Videos are hugely popular and the demand for great branded content is growing. By 2017, video will account for 69% of all consumer traffic. And yea, you can stick to advertising. Clever web ads get shared like crazy. This DollarShaveClub.com commercial has 16.2 million YouTube views. And who could forget the Old Spice "The Man Your Man Could Smell Like" commercial? 49.1 million views to date. Talk about brand reach!
6. Brand your Facebook, LinkedIn and Twitter backgrounds
You've got all kinds of social media opportunities for great branding. We like to change up our Spot-On Branding Facebook banner all the time to line up with the time of year, the holiday, current events and more! Think of your social media backgrounds as an instantly memorable place prospects can get a snapshot of your brand. Any time someone checks you or your business out on LinkedIn or other social media, BAM—there's your brand!
As you can see, there are all kinds of places to showcase your awesome branding. Get creative! Want to wrap your car, hand out balloons, invest in a mascot costume? By all means, go for it! The more you get your brand out there, the more you build brand reach and recognition…so the next time your next customer is seeking out the products or services your company offers, you'll be their top-of-mind, first-place, go-to choice!