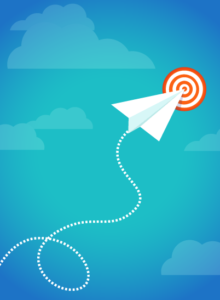 Your website is your window to the world because it's your potential and current customers' window to your business. That means your website is one of your strongest marketing tools—so everything you put out there on the web must be in line with your awesome, consistent and memorable brand. Everything from your graphics to your brand voice must be aligned and working together with all of your offline and online brand components to effectively draw in your potential and current customers.
All your website content should play nice with your brand, while working for your business to attract new customers and to impress loyal, repeat customers. But how do you know what to put on your website to showcase your brand in a meaningful way and to draw in new business? Though the answer may vary a bit depending on your industry, here are 3 great ways to convert more leads with super-killer website content and online presence.
Homepage Heroics
The trick to an engaging homepage? Stop trying to sell, sell, sell! Instead, concentrate on making a fabulous first impression. Again, be sure your brand is on display. Your brand should be working for your business to draw in potential customers—if it's not, it might be time for a brand refresh. (And it's the perfect time of year to start! You'll have your new and improved brand up and running before the holiday rush or in time for the New Year.)
Your tone and your graphics should be engaging to your target audience: your brand is the hook to get them interested and poking around. Once they're in, you're going to want to entice them to explore your website. You can do this by creating irresistible call-to-action buttons. Offer a free (and well-branded) eBook or whitepaper that helps them solve a problem. In exchange for the free download, ask for their email address. Voila! If you've carefully crafted your eBook to appeal to your target audience, then you've got a genuine warm lead right in your lap!
It's All in the Story
A great brand tells a story in itself, but if your brand has done its job and really hooked 'em, those potential customers are going to want to know more about your business, your people and your "why"—that is, why you do what you do. Your About page is a perfect place to engage your audience and build a trusting relationship. Most small businesses have an origin story of struggle and passion: two essential characteristics of the entrepreneurial spirit. Show your audience you're real people who work hard with a mission and for a reason. They'll love you for it!
And hey, today's consumers want to do business with companies who care, so if you're charitable in any way, show it! "91% of global consumers are likely to switch brands to one associated with a good cause, given comparable price and quality." That's a heck of a statistic. If you're not big enough or ready yet to give back to the community, talk about your team members' interests outside of work, especially if they overlap with your larger business goals. Own a fitness accessories company? Hire and highlight employees who love being active!
Customer Service Before the Sale
Give your future customers a reason and a way to interact with your company and your brand before they've purchased a thing. One great way to get on your future customer's good side (and to get your brand on their radar) is to be active, enthusiastic, engaging and informative on your blog—and especially on social media. Don't just post "stuff." Dig deep and post interesting and original branded articles from your own blog with a good mix of web content from outside sources—stuff you just know your target market will definitely dig.
Social media is also a great place to show your future customers just how much you care about your current customers. Social media is often the front line for customer service nowadays, which is truly a mixed blessing. When your business makes a mistake, respond immediately and professionally. Your future customers will be impressed with your customer service and with your attention to the well-being of your customer base. (Just be careful. Provide your staff with smart social media guidelines, lest you risk a huge social media fail and alienate your potential and future customers alike!)
Great branding is the first step to impressing your target market. Great branded website content draws in your future customers and provides you with numerous opportunities to expand your brand reach, especially when you show your potential and existing customers you care about solving their problems, helping the world, and providing great customer service!