Whether completely over-the-top, controversial or just plain marketing genius, we've seen a lot of brands creating a lot of buzz over the last year. Brand advertising now comes at us from every possible angle: online, on TV and in print. Because of that fact, if you set out to advertise your brand in this day and age, you'd better have something pretty incredible to offer, lest be left in the marketing dust.
Truth is, properly branded products most often make it to the shelves of our local stores and become household names. But influential branding isn't always about big names and corporate money. Sometimes, even little brands can make a BIG impact in the marketplace.
Today we're going to take a look at the brands of 2013 that stood out as most memorable, despite all obstacles.
Bigger is NOT Always Better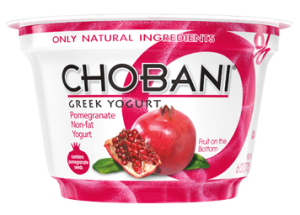 Bigger is better, right? WRONG! Bigger is not always better. Why? Because starting out small means you have a great deal of room for growth. Whereas big brands already have a brand name and brand identity, if you're just starting out, you have the world at your helm: it all comes down to how you want to work it.
Case in point: Chobani Yogurt.
"From 2009 to 2010, sales of Greek yogurt rose 203 percent in the US, while sales of traditional yogurt grew only 3 percent… By 2012, Greek yogurt accounted for 35 percent of all yogurt sales in the United States… Chobani, which effectively popularized strained yogurt in the States and benefits from being the most familiar brand, continues to hold on to its dominant share of the market at 39 percent."
How did Chobani seemingly change the country's yogurt preference? We think it's a combination of good luck and strategic and savvy hard work from the owner of the company, Hamdi Ulukaya. Right off the bat, he requested his product be placed in the regular dairy aisle, as opposed to the specialty foods section (which was where the only other brand of Greek yogurt on the market was traditionally placed). He also turned down offers from private-equity firms to aid his expansion because he desired more independence with his brand. Last but not least, the fact that the Chobani brand is a bit more expensive than other non-Greek yogurts may have actually drawn Americans to it under the assumption that higher price means better quality. Now that's brand savvy.
The Grumpiest Cat on the Block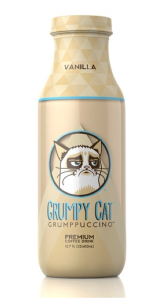 It's a miracle if you've never heard of her: Tardar Sauce aka Grumpy Cat has melted most of our hearts over the past year with her hilariously un-amused looks on what we assume must be a (underneath it all) very sweet kitty face. But Grumpy Cat isn't just the everyday man's catvertisement.
She's become a million-dollar brand name since the inception of her first video in September 2012. Part of her success can indeed be attributed to her 'meme-manager,' Ben Lashes. The once front man for a Columbia Records-signed band has taken Grumpy Cat, "one of the Internet's most popular viral characters, from a single web link to a seven-figure franchise."
Hiring a great brand identity manager can be a dream come true, especially in the case of Grumpy Cat. Lashes points out that he has always seen Grumpy as a potential big-time money maker, just like any other talent, cat or otherwise.
"'My goal always has been to help get these things treated the same as any other entertainment property,' Lashes says, just convincingly enough that you almost forget the absurdity of what he's selling."
Absurd or not—Grumpy Cat is about as influential online as Kleenex is during allergy season this year—and it shows.
The Fight for the Top Spot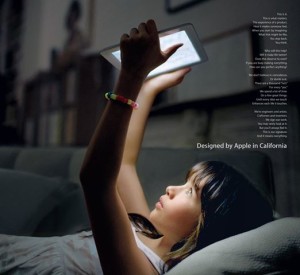 Back in September of this year, we got the news that Apple beat out Coca-Cola as the #1 most valuable brand. This is especially notable because this is the first time that Coca-Cola has NOT been #1 according to the Best Global Brands report by Omnicom Group.
Just what does it take to beat out the #1 brand in the WORLD? Well, Apple hasn't been far behind in recent years, as they were named #2 in the 2012 report.
Global chief executive at Interbrand, Jez Frampton, says that the difference between these two big brands is that while Coca-Cola certainly has great brand marketing, Apple (along with other notable tech brands) has become the "poster child" of the marketing world, leading the industry in brand marketing and changing the way the people want to buy products.
How Sweet It Is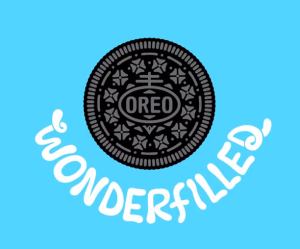 Speaking of leading the industry in brand marketing, have you seen the new Oreo commercial?
What do you think?
Just when we thought we couldn't handle any more cheesy or overly sappy marketing tactics, Oreo comes to our rescue with a commercial that is meant to be fun and target the younger generations. It's our favorite cookie brand, now featuring an entirely new way to eat their product: Oreo cookie balls (they're made by crushing up Oreo cookies and mixing them with cream cheese, then dipping them in chocolate).
Congrats to Oreo for being the most influential cookie brand of 2013—and congrats to Chobani, Grumpy Cat and Apple for making their 2013 branding truly memorable!