Guest blog post by Rochelle Togo-Figa, the Breakthrough Strategist
One of the fastest ways to attract clients is to become known as the expert by speaking to groups. Yet, most people would rather be pushed from an airplane than get up in front of a group and speak. No one was ever born a natural speaker. When you watch dynamic speakers, it may seem as if they deliver their speech effortlessly. The ease with which they deliver their speech is the result of many hours of preparing and rehearsing.
Here's 10 valuable tips to draw the audience to you from the beginning to end of your talk.
Know who's in your audience before you speak. Call the event or program planner to find out the profile of the people attending.
Arrive early before you speak and walk around introducing yourself to some of the people. This helps to relax you and get you related to them.
If you're speaking for a half-hour to an hour, your talk should cover only 3-4 points. The audience can only retain a limited amount of information in a short period of time.
Let the audience know at the beginning what you'll be talking about and how long you'll be speaking.
Speak to only one person at a time for about 4-5 seconds. Don't look over their heads. Speak to them. This helps to reduce nervousness, increase confidence, and connect with the audience.
Create a compelling memorable story. People are interested in "you." By sharing a memorable story, you're connecting with the audience at a more personal level. They now will feel more related to you and what you have to say.
Engage the audience throughout your presentation and make it interactive. Check in with them by asking questions. It's much more fun when you include them.
Throughout your talk, share other stories about people who you helped and the results. People love to hear real-life stories of triumph and success.
End your talk with a "call to action." What do you want as an outcome for your talk? Do you want the audience to take an action step? Do you want them to buy your product or service?
Capture your audience. If you want to keep in touch with them, offer to send them notes from your talk or give a gift if they give you their business cards.
Want to learn from Rochelle Togo-Figa in person on how to Speak Like a Pro?  She will be in Charleston, SC on September 29-30, 2011 for a live 2-day intensive workshop with special guests: Lee Heyward of Charleston Style Concierge and myself, Nora D. Richardson of Spot-On Branding and The Branding Spot Blog. Click here to find out more!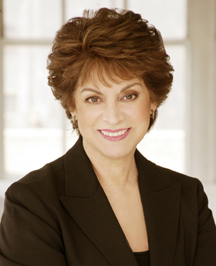 Rochelle Togo-Figa is a Sales Business Coach, Trainer, and Motivational Speaker with 23 years in the corporate world as a top sales producer, and 15 years as a coach, trainer, and speaker.  She successfully coaches and trains business owners, entrepreneurs, and sales professionals to achieve breakthrough sales results. She also is the creator of the Inner Game of Sales™, a proven step-by-step sales process that will help you close more sales, sign on more clients and make more money with ease and velocity. To learn more about Rochelle and her coaching, please visit her website at SalesBreakthroughs.com or contact her at Rochelle@SalesBreakthroughs.com.