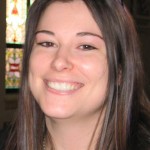 I've had the privilege of working with Nora on various projects over the last few years, and I'm continually impressed by her creativity and her dedication to her craft. So when I needed a logo and some branding ideas for my new business venture, Posts By Ghost™, I knew Nora would be THE best in the branding business. And wow – I am SO glad I went with Nora and Spot-On Branding! Nora was hands-on every step of the way, so I knew that she "got it" – because she listened to every single one of my rambling, scattered thoughts about my business. I know my business, but I'm just not a visual person, so it was hard for me to convey what I wanted. But Nora dug deep to discover what I was looking to do with BOTH my business and my branding. I'll admit I was nervous when she called me up (so excitedly) to unveil my new logo…but it was an immediate hit! I didn't just like it – I LOVED it – and with her help, I know this brand is going to be a huge asset to my business. I can't say thank you enough. I'm even MORE excited about my new business because of my awesome new brand.
I highly recommend Nora and Spot-On Branding. I can't recommend her skill and dedication enough. Thank you again.
– Niki Robinson, Robinson Writers / Posts By Ghost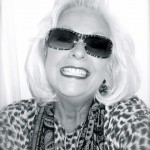 Wow, I thought I knew everything there was to know about my business but when I looked at the Questionnaire Spot-On Branding gave me to start the rebranding process, I was overwhelmed with how much it 'forced' me to take an objective view of my goals, my business, my competition and my objectives, all of which I thought I had pinpointed. (That's some questionnaire.) Although this is difficult, it is opening my eyes in a whole new direction and has helped enormously in allowing me to focus directly on my brand. Thank you so much Nora Richardson for not giving up on me and for kicking my butt into ACTION!!!!"
– Elyn Rahman, Ecru Luxe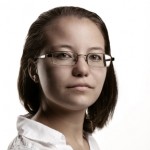 "Nora Richardson is truly a visionary at heart, which sets her apart within the branding and marketing field. Her ability to translate one's idea or ideas is extremely rare and well received. Within our first meeting, there was a strong sense of personal connection and understanding. Nora is able to view projects both "in and outside the box." Her standard questionnaire revolves around the client, their business, and their consumers in an in-depth direction. These questions go beyond the traditional description of one's goal. Although they are intended to give Nora an outline they also give the client a better understanding of their own vision for their company. Nora not only pinpointed my thoughts but also brought my finished product to life. The results have been a hit with my own clients well within the first week. Nora's personality is an unparalleled mix of sociability, kindness, and professionalism and is highly recommended."
– Abigail Duran, Vera Nation Promotions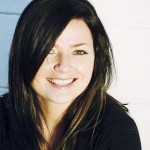 "From the beginning, Nora listened to me and my vision and offered her professional advice. She is a delight to work with, and I enjoyed her enthusiasm as I could tell she's passionate about her work! I look forward to the final business cards and website design work we will do together!"
– Jennifer Rene Kapicka, Beyond Snapshots
"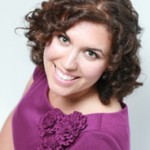 Nora dove right in and took the time to understand our vision and business goals. She asked the right questions and listened carefully. She translated that knowledge into a brand identity that I am not only proud of, but excited to promote. We're thrilled with our new brand! We consider Nora a partner and trusted member of our team and look forward to continuing to work with her in the future."
– Ally Piper, Marketing in Bloom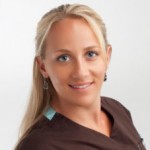 "Working with Nora Richardson was one of the best decisions I have made for my growing business. With Nora's expertise in design work has truly taken my business to another level. I am extremely satisfied with her work and would recommend her and her services to everyone!
– Tiffany Jackson, ND, EcoHealth & Wellness
.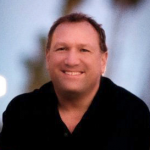 "I have hired Nora for several projects and I'm always thrilled with the results. From start to finish, it's great to know that she's on my team because I can concentrate on my core business. Her creative, outside the box thinking results in truly original concepts and she's able to process those ideas to a finely honed end product. Nora is great to work with and I feel like she's part of the family. It's very comforting to know that Nora is on my project and I can stop worrying. She truly cares about me and my business. I highly recommend her for any of your business needs."
– Chris Sherburne, Weddings by Chris Sherburne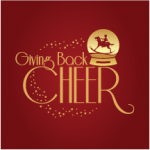 "I have just recently had the pleasure of working with Nora Richardson on a branding project for a non-profit project. Nora's intuitive nature and creative talents became obvious from the moment she got involved and the end result was unbelievable. She managed to harness all our ideas and bring to life everything we discussed in one meeting. Nora's gift of listening to others, researching the project and creating a brand that everyone will recognize is outstanding. I would highly recommend Nora Richardson to anyone looking for expert branding concepts, company face-lifts or even someone who wants professional advice on company marketability. She is the best in her field."
– Elyn Rahman, Giving Back Cheer
"Nora knows her profession, enjoys her work, listens to client needs, produces creative options and is a joy to work with. I'd use her again anytime!"
– Russ Long, Daniel Island Duck Race
"It was wonderful to find Nora when we did. We needed a boost in our marketing materials that we had plus we needed some new materials. Although I didn't know exactly what I wanted, Nora could see my vision through the words I could hardly get out and incorporate that into some wonderful pieces that we have, including our business cards and chocolate guidebook. She listens even when you're not talking – and that's a gem because some graphic designers don't even listen when you are."
– Carly Paume, Christophe Artisan Chocolatier
"Nora is great to work with. I have hired her for several different items and the work has been phenomenal. I hired her to help me create a brochure but I really did not know what I wanted. She gave me several ideas and assisted me through the entire process of choices. I am amazed at her creativity and eye for design. I highly recommend her."
– Jenny Whittle, College Planners of South Carolina, LLC
"I have been working with Nora for the past 4 years and in that time I have found her to be the epitome of professionalism. Anything I have asked her to do, she has always taken the vision that I have for that project and has made it 10 times better. The key word I am thinking to describe Nora is proactive. It never ceases to amaze me how I ask her to do 3 things to improve a certain project and she has thought of 10 things, that I haven't thought of, to make it better. I am always blown away by her creativity and her ability to think outside the box to solve and improve all projects. She is also a great writer. She has a great ability to come up with just the right words to convey the message needed. Lastly, she is just a total pro—always on time, always efficient and quite frankly, just a really pleasant person to deal with. In the business world, that counts for a lot. One call to Nora and you will find it was one of the best business decisions you will ever make."
– Kevin McQuade, Courtyard Marriott
"Nora does her homework, is very creative, attentive to detail, and produces a high quality product for a very good rate."
– Elizabeth Boineau, E. Boineau & Company
"Nora does a wonderful job translating the vision for a particular concept or mission into a logo or graphical representation of that idea. I am thankful to have worked with her on several projects."
– Chad Vail