Wearable tech is here and it's not going anywhere. From Apple's recently announced iWatch, to wearable fitness bands like Garmin's vívofit® and UP by Jawbone™ to "reality enhancing" eyewear like Google Glass—the world (and the way we see and experience it) are changing quite rapidly.
…and we're about to experience a huge culture shift in how we engage with brands, inspired by this disruptive technology.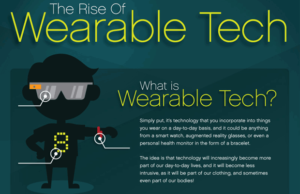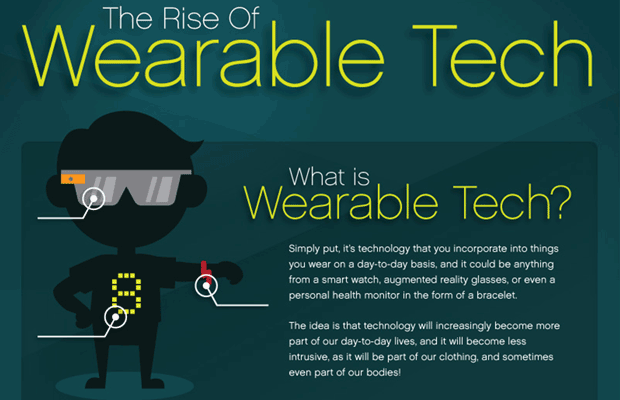 From Staged to Sincere
Just as royalty used to pose for hours so an artist could capture their essence in paint, the same frame of reference carried forward in our shift to photography. From paint to film to print to digital and everything in between, we've been capturing everything from personal to professional moments in a "say cheese" manner.
That is to say, we're big on staging the scene.
SELFIES. Need we say more?
But our most beautiful, honest moments as humans aren't staged at all. That's why we gaze in awe at the candid brilliance of a professionally taken photograph. The average person isn't able to capture that kind of intimacy.
While wearable tech will never replace the human artist, certain tools will soon cause us to shift our perspective from staged to sincere. Take the Narrative Clip, for example. This tiny, clip-on 5MP camera snaps a photo every 30 seconds while pinned to the front of your shirt, allowing you to create a "searchable and shareable photographic memory."
Shift your Storytelling
With tech trending toward tools like the Narrative Clip and Google Glass, you'll soon be capturing everything you experience in a comprehensive and natural way, rather than snapping a selfie showing Facebook how great you look in your new hat.
This shift from selfie-mode to personal perspective will likely have a great influence on our cultural narrative. Yes, our self-centered nature will prevail (of course). But where we once saw an opportunity to look good for others, we're now bringing other people into our own personal story.
This can (and will) impact how advertising and marketing professionals exhibit both personal and professional brands. You want your prospects to engage with your brand because they feel an affinity for what you're all about? Great—soon you'll have a brand new opportunity to show them a raw, personal narrative that resonates with their own personal experiences.
We'll bet the number of staged advertisements will decrease on the whole, as we'll stop seeing a third-person view of smiling people getting satisfaction out of a product, but rather, as buyers, we'll be invited to engage in a storytelling experience, where we see a person experiencing the benefits of a new product from their own unique perspective.
Your New Branding Perspective
Your future prospects are out there, and many of them are intrigued by wearable tech. Give it one more generation, and we're going to be saturated in a sea of wearable tech tools and, along with their adoption, engaging in new experiences and enlightening point-of-view narratives.
So NOW is the time to start thinking about how your brand might use wearable tech to your advantage to capture the hearts and minds of your very-near-future, up-and-coming target audience. The forefront of brand engagement begins with wearable tech—are you ready to rock it?
(photo source: trendblog.net)